The Best Turduckens Online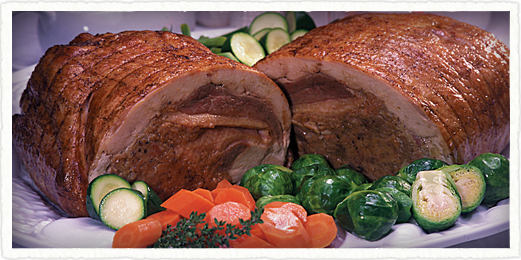 One of the most common questions we get every year about a Turducken is "Are Turduckens really that good, or are they just a novelty?" And if they are good, where can you find the best Turducken for your next dinner party, whether it is for Thanksgiving, Christmas, or your next family Sunday meal?
To really answer this question, first we need to understand exactly what a Turducken is.
When most people think of a Turducken, they have an idea of one bird stuffed inside of another, then baked. In essence, this is true, but the Turducken is so much more than that. Take the ones we sell here at Cajun Crawfish! Our Turduckens are first deboned, so you will never need to worry about a huge mess of bones while eating. Each bird is then stuffed into the next in a process called egastration. Additionally, we use delicious cornbread or seafood dressing in each layer to provide additional seasoning and flavor.
When you cut into our Turduckens, you are guaranteed the best in flavor and value.
Is there a Novelty to Turduckens?
The short answer is yes. The Turducken is a novelty in as much as it is not something you will find on every table. And the person serving it knows this from the start. They are looking to really wow their guests, and serving a meal that they have likely never experienced before is the best way to do this.
But this does not mean that Turduckens are bad. Novelty is good, especially when it comes to cuisine, and just because something is a novelty does not mean that it is wrong, or it will taste bad. In fact, most people find Turduckens to be more flavorful than a traditional turkey, duck, or chicken.
What Makes our Turduckens the Best?
At CajunCrawfish.com we want to make sure that our customers have the best dining experience when they buy from us, so we only choose Turduckens from respected providers and we have tested them in-house to make sure they are both delicious and a great value.
If you are looking for a more traditional meal, our Cornbread Turduckens are sure to please. However, if you are looking for something a little different, our Seafood Turduckens have a delightful crawfish seafood dressing that will surely be a crowd pleaser.
Try one today, and find out why we have the best Turduckens online!