Live Crawfish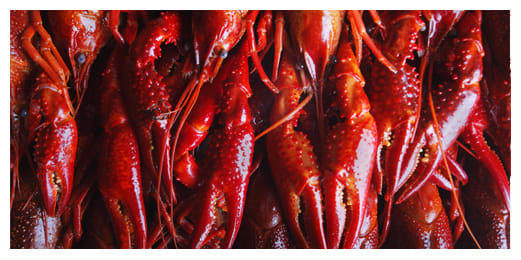 At CajunCrawfish.com we are dedicated to providing our customers with the highest-quality live crawfish available online.
Our live crawfish are direct from our farm to your table. Seriously. We are, first and foremost, crawfish farmers, and this allows us to provide you with the biggest and freshest live crawfish for your next backyard boil. And we offer next day, customized shipping, which allows you to pre-order your crawfish and have them delivered when you need them. And with our satisfaction guarantee, you can rest assured that your experience with CajunCrawfish.com will be top-notch.
How much should I order? 3 lbs. per person is a good guideline, however it really depends on your guests and what else you serve. Big eaters will eat 5 lbs. A Cajun will eat 7-10 lbs of our select live crawfish and keep coming back for more. But remember, it's all about having fun and eating good food this and every crawfish season!
For more info on crawfish season, etiquette, and more check out our Crawfish Resource Center!
This sack of washed live crawfish will be a mixture of all sizes.

A fast-moving vortex that washes and cleans crawfish.

A spill proof platter perfect for your crawfish boil.